Sketching from the Silver Tower in Amsterdam
Last Saturday it was Open Tower Day in Amsterdam. 10 sketchers were invited to sketch from the Silver Tower next to the trainstation. We had an amazing view from the 11th floor. All around. It was hard not to get overwhelmed by the view, the details, all the houses, the little windows, the traffic and people….
I started with a quick sketch in watersoluble ink and added a bit of watercolor.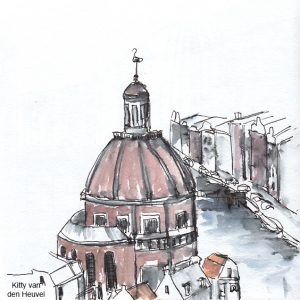 View on the koepelkerk and the Singel
Then I tried a different technique, by adding watercolors first and added the details with pen.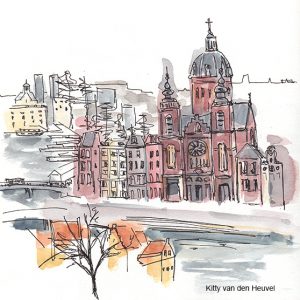 View on the St. Nicolaaskerk and the Prins Hendrikkade. You can even see the Maritime museum in the left upper corner.
The last drawing is from the Clifford Chance Building and the Nieuwe Westerdokstraat.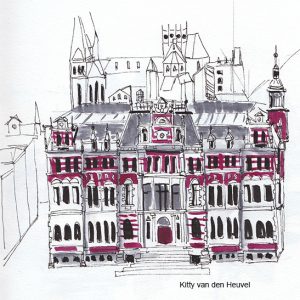 Drawn with pen and colored with markers.
It was a great day! And a great opportunity to sketch such an amazing view, hopefully til next year!