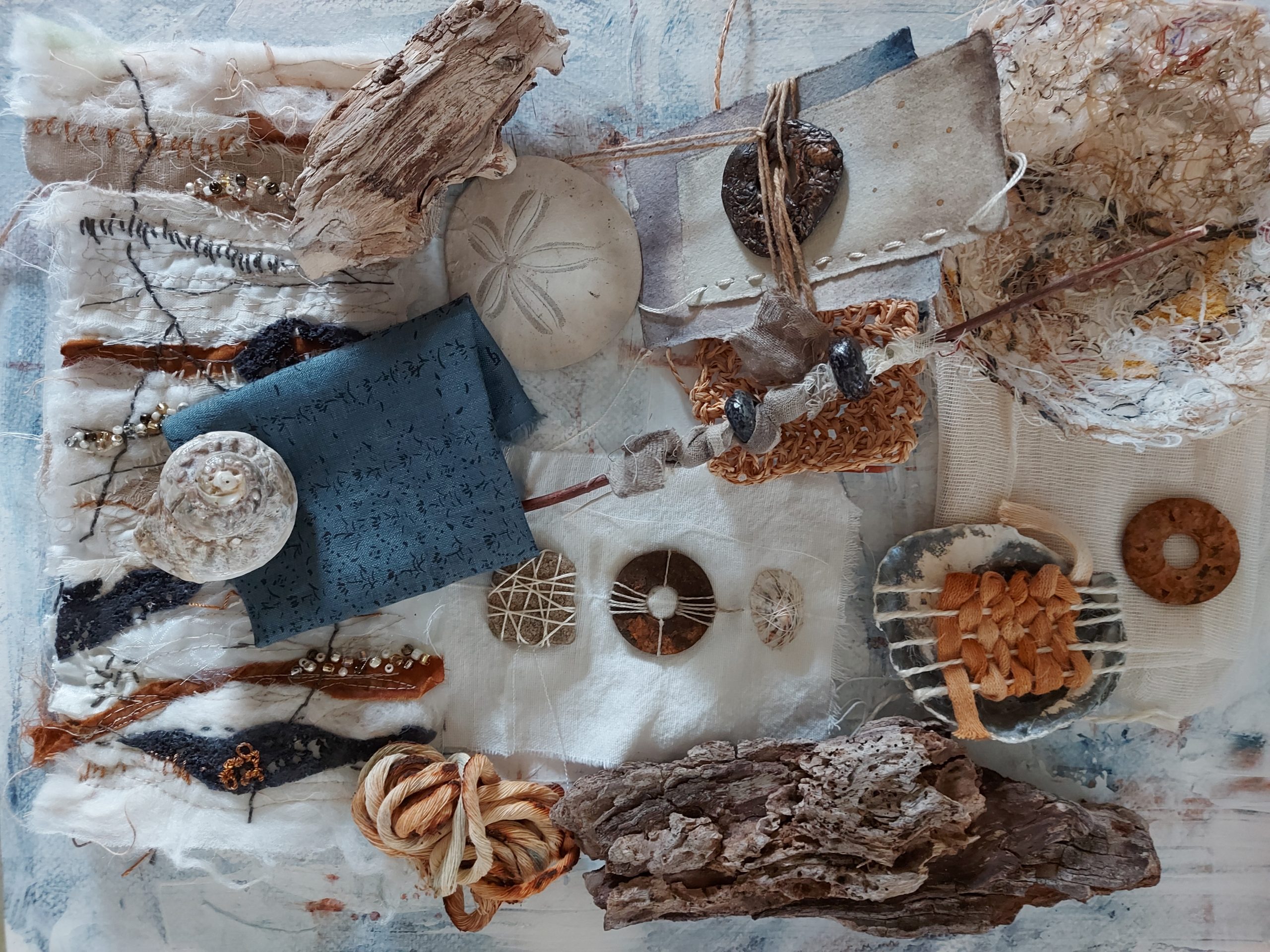 Hi, I am Kitty and I am based in the Netherlands. I am a parttime freelance artist and illustrator, combining my creative work with my other business as a freelance project and program manager.
Hi, mijn naam is Kitty en ik kom uit Nederland. Ik ben een parttime freelance kunstenaar en illustrator. Ik combineer mijn creatieve werk met mijn andere freelance werkzaamheden als project en programma manager.
I work from my studio at home. I work in different media and different styles. I combine my love for papers and textile with collage. Textile art, handstitching, collage, monoprinting and book art.
Beside my artwork, I also create repeat patterns.
Ik werk vanuit mijn studio aan huis. Ik werk in diverse media en in verschillende stijlen. Ik combineer mijn liefde voor papier en textiel met collage. Textielkunst, draad, collage, monoprinten en boekjes. 
Daarnaast maak ik ook patronen voor stof en andere producten.
In my spare time I am an Urban Sketcher. I attend local, regional and international sketchcrawls whenever I can. I used to be the coordinator of the Utrecht Urban Sketchers group in the Netherlands.
In mijn vrije tijd ben ik een actief Urban Sketcher. Ik ga zoveel mogelijk naar lokale, regionale en internationale sketchcrawls. Ik was de coördinator van de Utrecht Urban Sketchers groep in Nederland.
My work is for sale and available for exhibitions. Please contact me if you want to discuss any opportunities and/or collaborations!
Mijn werk is te koop en beschikbaar voor tentoonstellingen. Neem gerust contact met mij op om e.e.a. te bespreken.